Pro-cut vinyl decals [no background--only what's represented by silver or white]
Suitable for any smooth surface. Custom sizes available.

TIE Pilot Helmet Numbers

Coming Soon
41st Elite Scout Helmet decal set
The 41st Scout Battalion was an infantry and armor battalion within the 41st Elite Corps of the Grand Army of the Republic that participated in the Clone Wars, a pan-galactic conflict between the Galactic Republic and the Confederacy of Independent Systems. In 19 BBY, it was decided that Jedi General Yoda would lead a battalion to support the Wookiees on Kashyyyk. The 41st Scout Battalion was then dispatched to the planet, where they participated in the Battle of Kashyyyk and later the implementation of Order 66, as part of the Great Jedi Purge.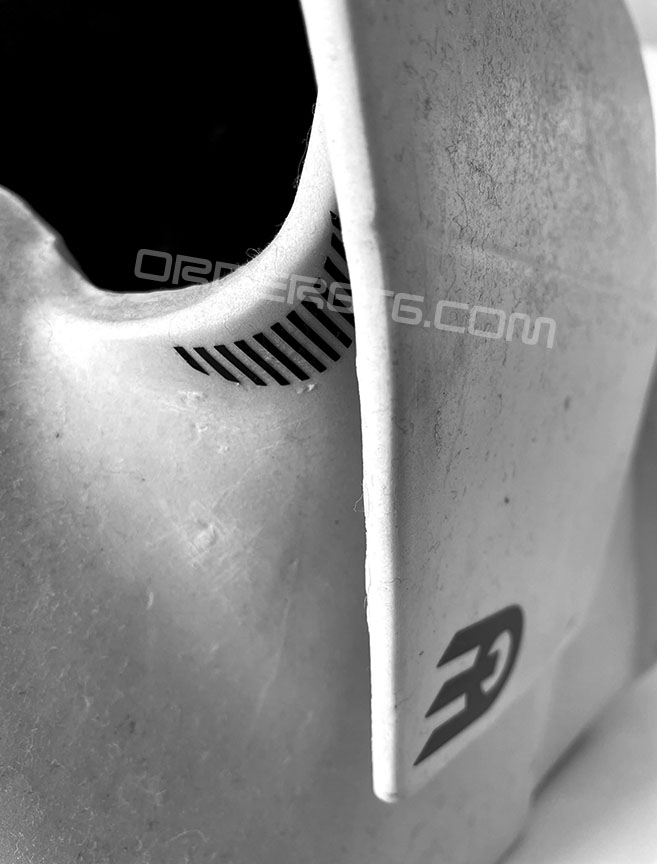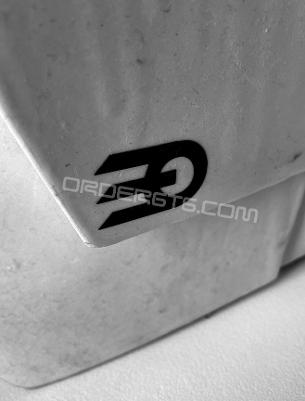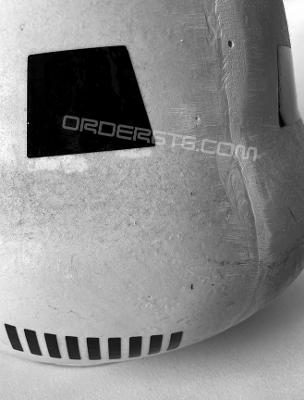 Tarkin Initiative decal
The Tarkin Initiative was a secret think tank within the Advanced Weapons Research division of the Galactic Empire's Intelligence Agency. Founded by Governor Wilhuff Tarkin, it gave birth to both the Death Star and second Death Star. Director Orson Krennic was an officer within the Initiative. Galen Erso was head of the kyber crystal research team. The symbol of the Tarkin Initiative was a hexagon representing a stylized faceted kyber crystal. 4.75" W $4.75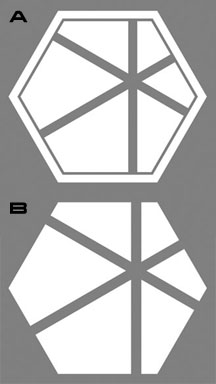 Death Trooper helmet decal
Death Troopers were an elite variant of the Galactic Empire's Stormtroopers and were a part of the Imperial Intelligence. They served as protective details and bodyguards for important Imperial officers and also acted as guards forofficers in the Tarkin Initiative. They wore black suits of armor and specialized helmets that scrambled verbal communications. 8" H $9.75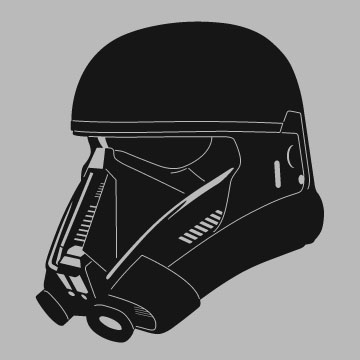 Shoretrooper helmet decal
Coastal defender Stormtroopers, more commonly known as Shoretroopers, were a specialized variant of the Galactic Empire's Stormtroopers trained and equipped for combat in tropical environments. Stationed at the top secret Imperial security complex on the tropical planet Scarif, Shoretroopers patrolled the beaches and bunkers of the facility. 8" H $9.75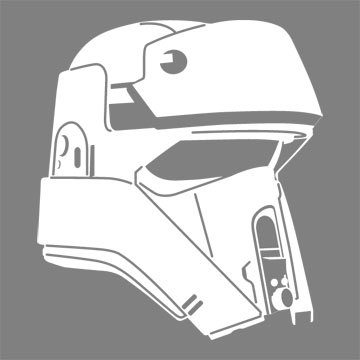 First Order TIE Pilot Shoulder symbol set

These are available as decal or painting stencil in 2.25", 2.50" and 2.75" diameter.
Choice of SILVER or WHITE. Sold in pairs.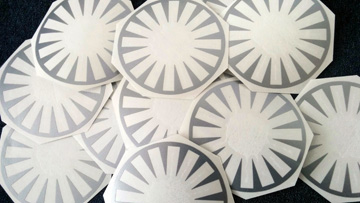 First Order symbol

The First Order was a military and political organization that was active approximately thirty years after the Battle of Endor. Inspired by the principles of the Galactic Empire, the First Order fought against the Resistance for control of the galaxy.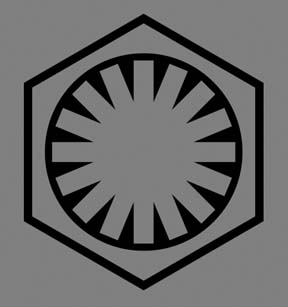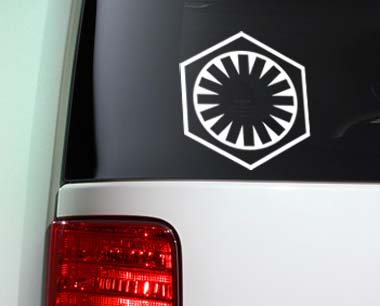 Clone 9.75" H $12.00
Clone Helmet
5" H $6.00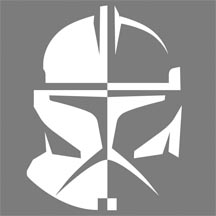 Clone Army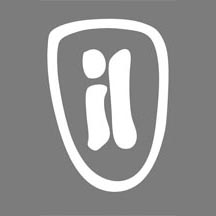 3" H $4.00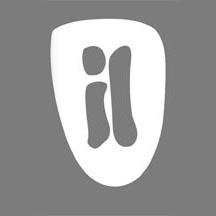 3" H $4.00
Trooper: Snow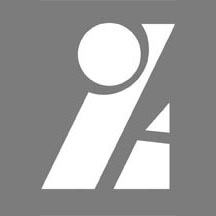 3" H $4.00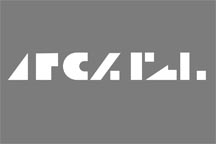 4" W $4.50
Fett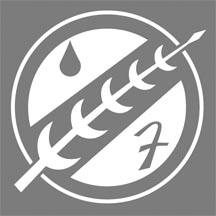 3" $4.50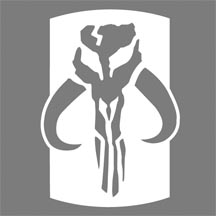 3" H $4.50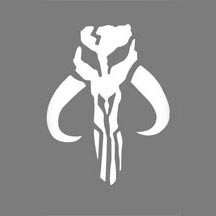 3" H $4.50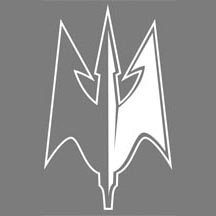 Kamino dart
3" H $4.50
Trooper: Scout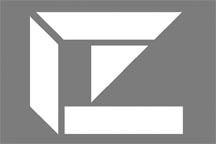 3" W $4.00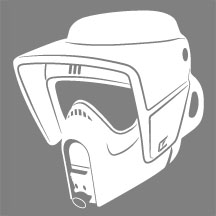 6.5" H $8.00






Old Republic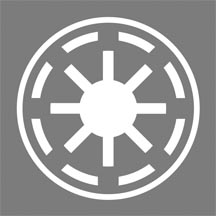 Old Republic
3" $4.50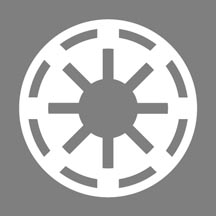 Old Republic
3" $4.50
Imperial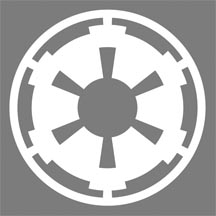 Imperial
3" $4.50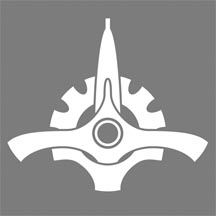 Senate
3" H $4.50
41st Elite Scout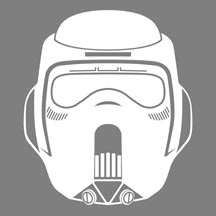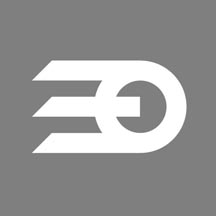 Clone: Snow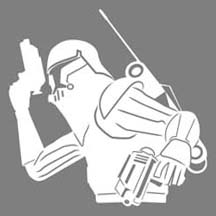 Cmdr. Jet 'Python'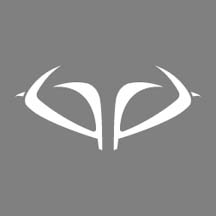 4" W $5.00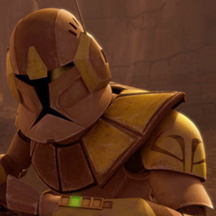 Clone: Pilot 'Axe'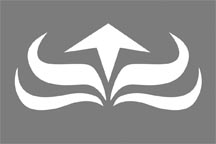 4" W $5.00













Clone: GM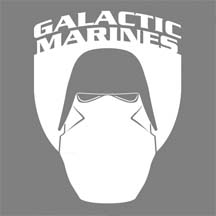 7" H $8.50